Wit and Wisdom of Marisol Barrios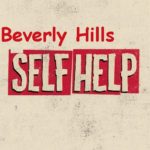 Hi, I'm Marisol. Certified Ang Mgt Counselor at Beverly Hills Counseling and BeverlyHillsSelfHelp.com.
I will be sharing topics and discussions.
Let's start with: "Life Changes – starting from Ground Zero – no job, re-entering the single life, what to do after getting your degree from a Weekend College Program"
Let me tell you….
9 April: